👋 Easy one-to-one conversation with your subscribers
Communicate very easily with each of your subscribers. As soon as someone sends you an SMS, Textitute allows you to start a direct conversation with that person.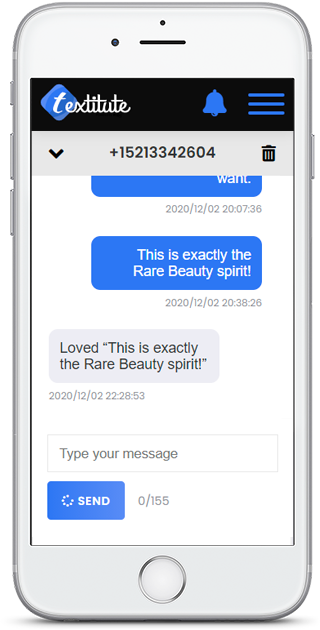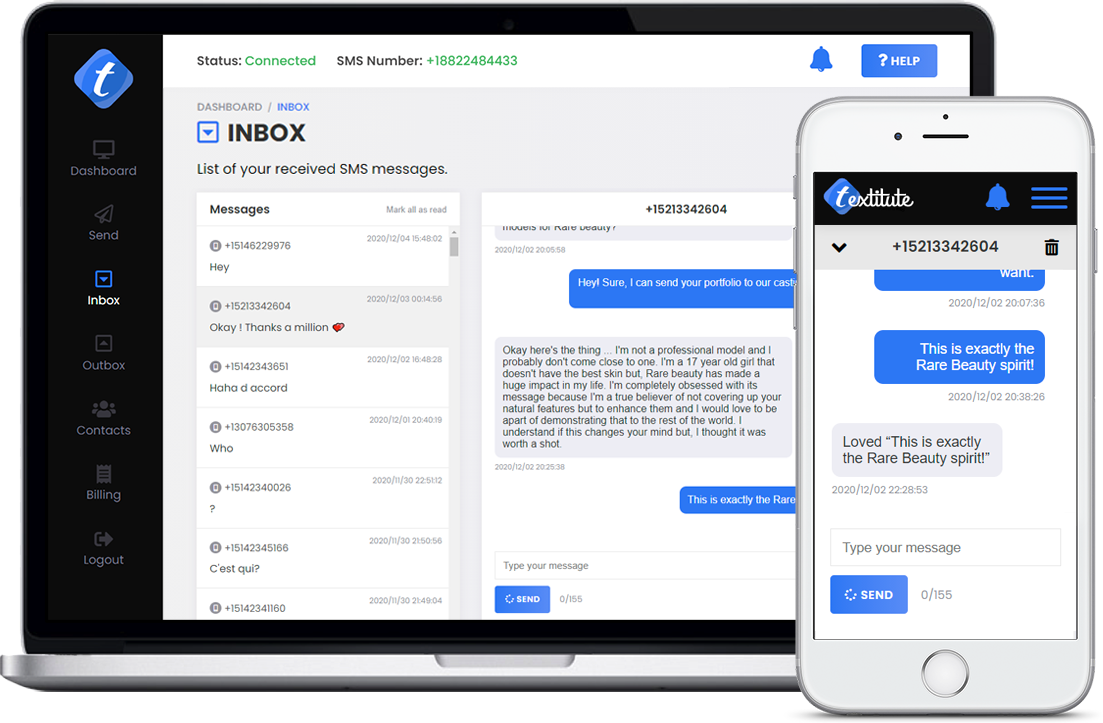 🙌 Grow your audience with an unlimited amount of subscribers
With Textitute, you will be able to expand your audience without limits. You will also be able to segment your subscribers using an unlimited number of lists.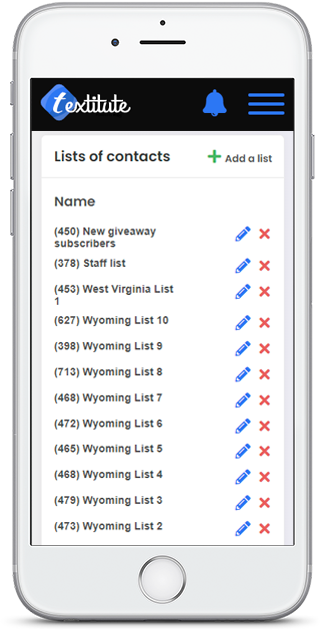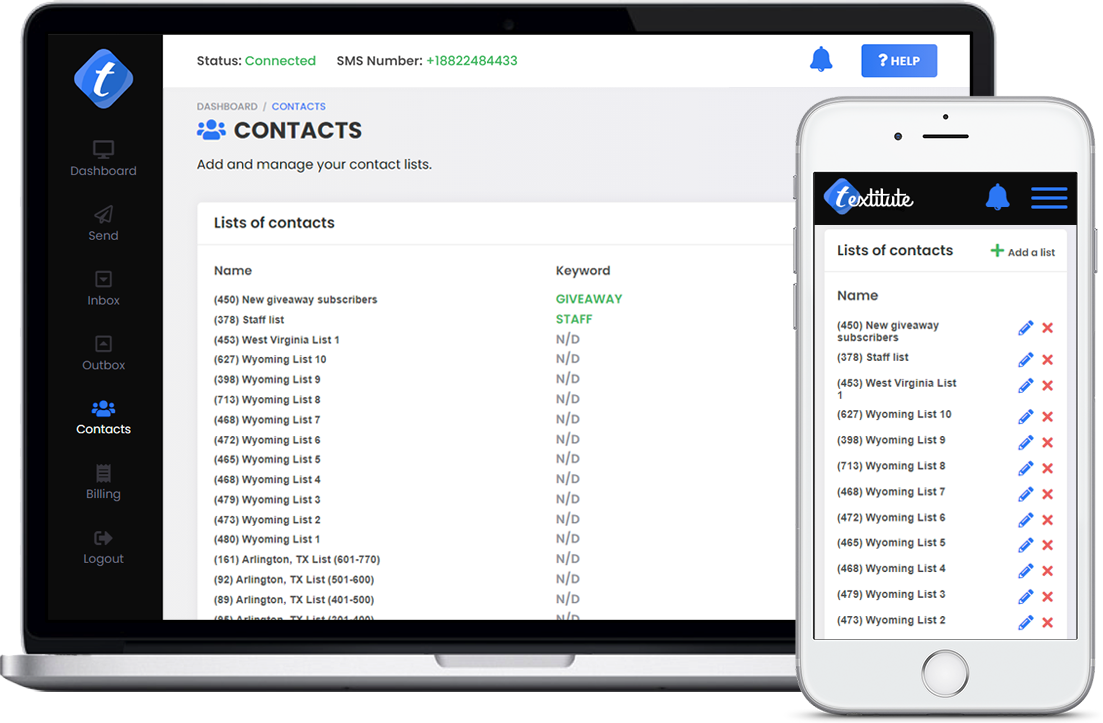 🚀 Send SMS and MMS messages to all your subscribers at once
With Textitute, you will be able to send offers, promotions, updates, news to all your subscribers instantly.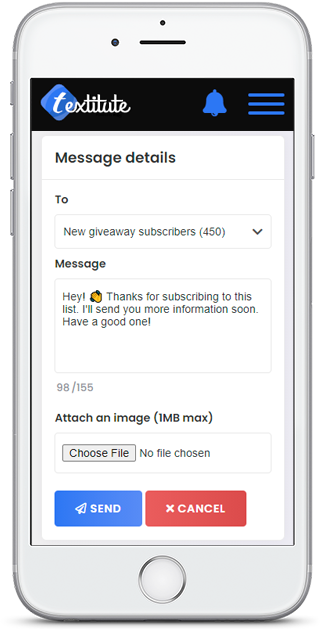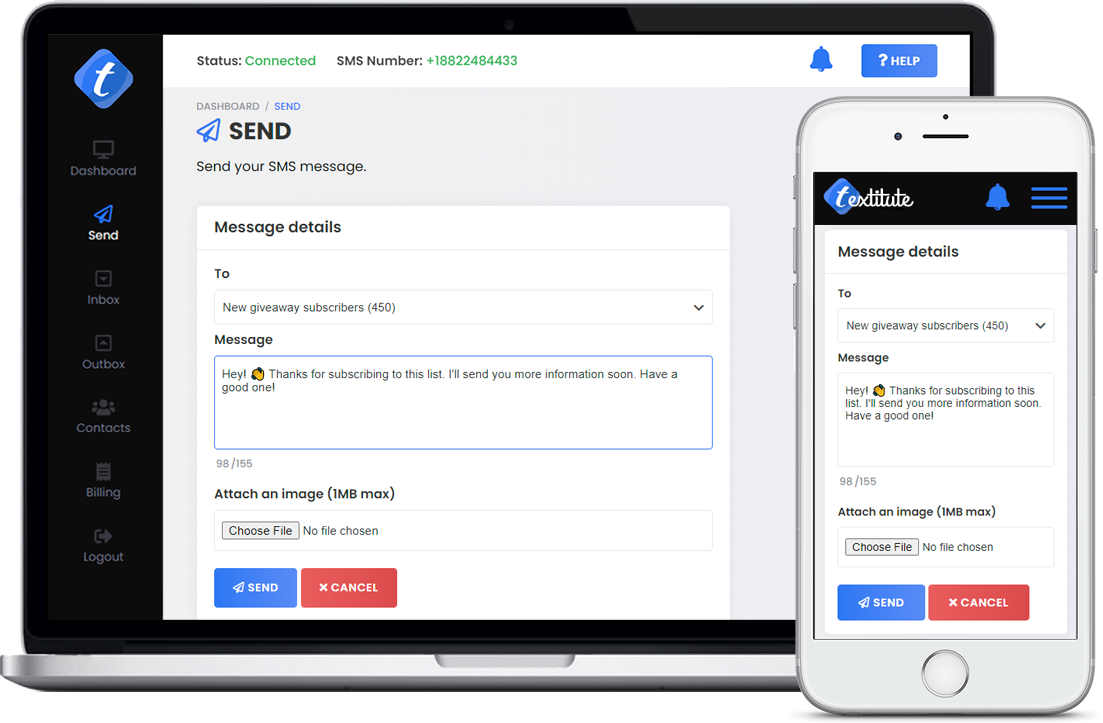 Send Bulk SMS Messages
Send/Reply to single subscriber
Unlimited Contact Lists
Unlimited Keywords
Unique Dedicated Number
Fully Customizable Autoresponder
Gather information from subscribers
Email and Live Chat Support
We are always adding new features to the Textitute Web App.
Join our Facebook Group to participate in making Textitute better.
Start your
SMS campaigns today!
You are 5 minutes away from starting a successful SMS marketing campaign.
Sign up now and start reaching your customers like never before.
Sign up now