Napoli's Place 🍕
SMS Marketing Success
See how Napoli's Place brings customers in with the help of SMS Marketing.
Get Started
👆 Join Textitute now to start your first text messaging campaign.
Hey 👋, here's 20% off on your next
pizza at Napoli's Place. Enjoy! 🍕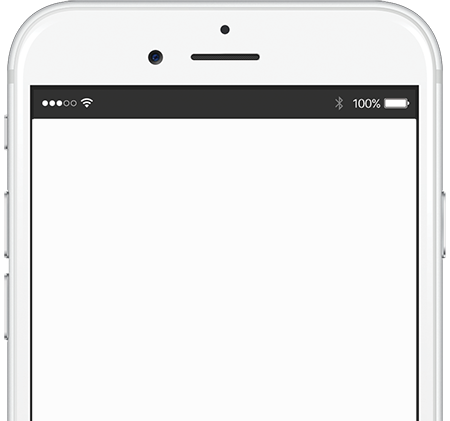 ✅ Communication is KEY for customer retention
As a restaurant owner, staying in touch with your precious customers may be a challenge, specifically when clients are continuously looking for new joints to try.

Napoli's, in an effort to keep engaging with their customers, launched an SMS campaign, which accumulated over 521 SMS subscribers in the first month.

Impressive for a local pizzeria!😱

To drive customer awareness and participation in the new SMS campaign, Napoli's used mixed media such as print, social media and radio.

To subscribe to the Napoli's SMS campaign, customers were asked to text ILUVPIZZA to their dedicated Textitute number.

After customers subscribed to the list, they would receive an autoresponder SMS message with a promotion offering them a second pizza for free.

I don't know about you, but it sounds good to me! 😉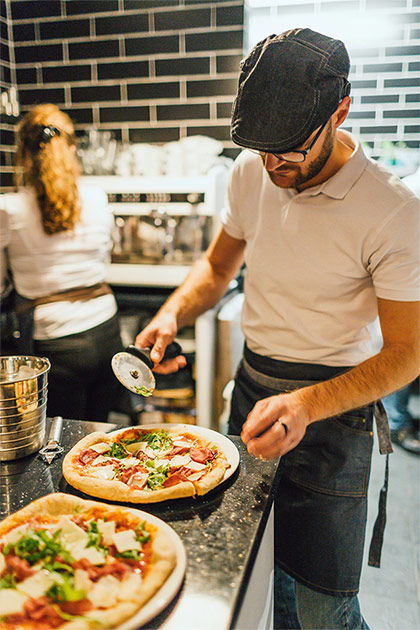 ✅ Learn to write good calls to action
Once you have a lot of SMS subscribers on your list, it is now time to send them a great promotion.

Knowing how to write good call to actions is crucial!

If your subscribers aren't told exactly what to do next, chances are, they won't do anything.

So, if you're hoping to write an effective SMS campaign, be sure to include calls to action that guide the reader to the next step that they can take. 👍

Here some calls to action Napoli's uses to bring customers in by way of SMS marketing:

Come in today, Visit our website, Follow on Twitter, Reply to this message, Use this coupon code, Show this message to the cashier, Comment on this post, etc.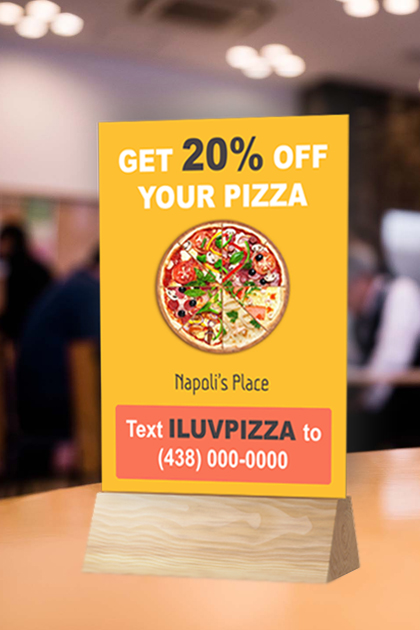 ✅ Get more out of your traditional advertising
Let's say you're doing regular advertising in a local newspaper, you send out occasional mailers to particular geographic regions or you're promoting your joint on social medias.

You can improve the response from these promotions by including the same call to action.

This provides your audience with the ability to respond immediately to your offer, instead of turning the page and forgetting about it. 😉

And, with a recent study showing 91% of Canadians have their cell phones within arm's length 14 hours out of every day, you know that they have the means to do so!

SMS Marketing is just THAT powerful!😎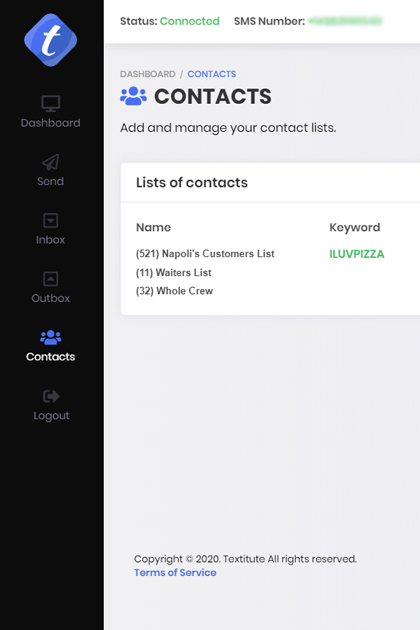 ✅ SMS Marketing is affordable and powerful
Textitute, for example, starts at only $CAN 9 per month, with no contracts.

Yes, this is a starter subscription, and yes, you may need to upgrade your plan as your campaigns become more successful, but the return on investment is just off the charts, really!

That's because you are only ever marketing to people who have opted into your service, and accordingly, are incredibly valuable.

The truth of the matter is that I could probably list another 10 reasons why your restaurant, cafe, bar or pub should be using SMS Marketing but I won't.

What I hope I have done is open your eyes to this opportunity!

The great news is that the service is not expensive, it takes minutes to implement, and you don't need to be a technology genius or computer wizard to manage your own SMS Marketing campaigns.

Start your SMS campaign today, sign up now!
*For confidentiality reasons, the name of this restaurant has been changed.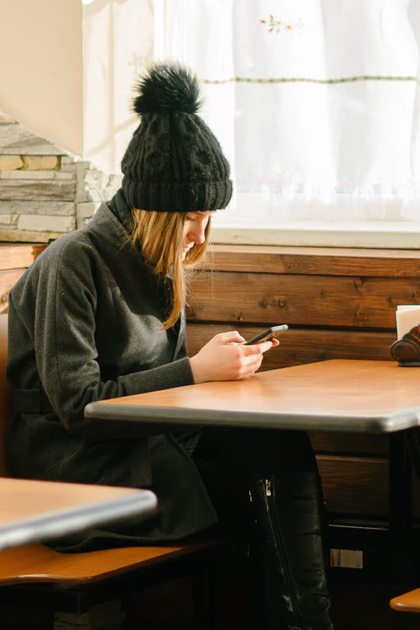 Start your
SMS campaigns today!
You are 5 minutes away from starting a successful SMS marketing campaign.
Sign up now and start reaching your customers like never before.
Sign up now